Otaku Recon Brochures
These brochures were created using Adobe Photoshop and Adobe Illustrator. They were created for my Design 1: Arrangement and Color project. They are not endorsed by Otaku Recon.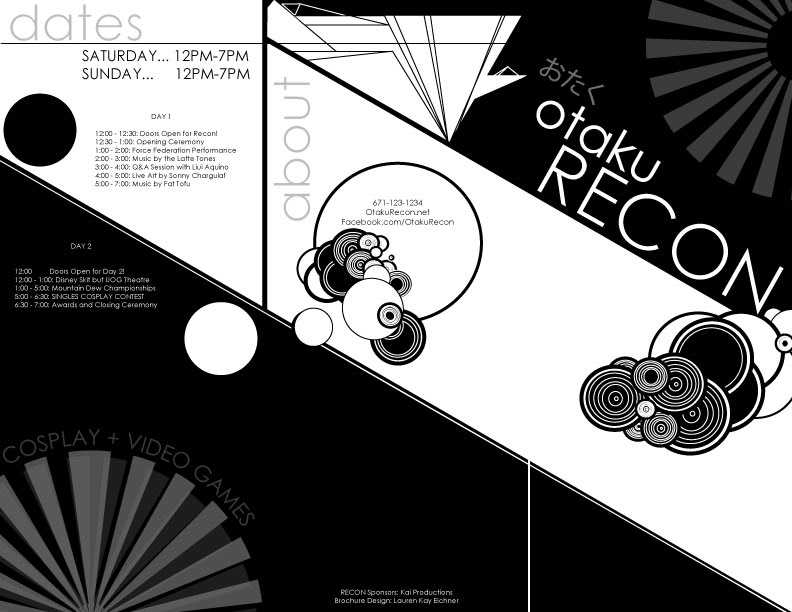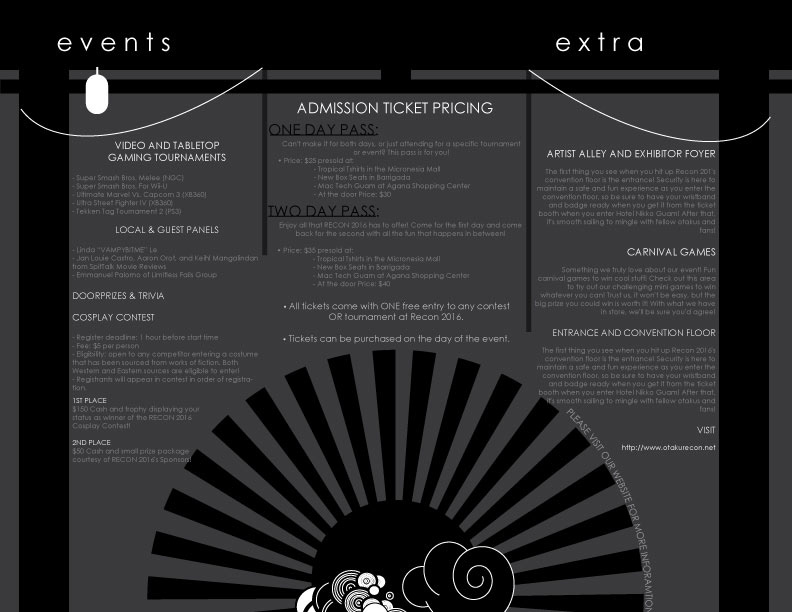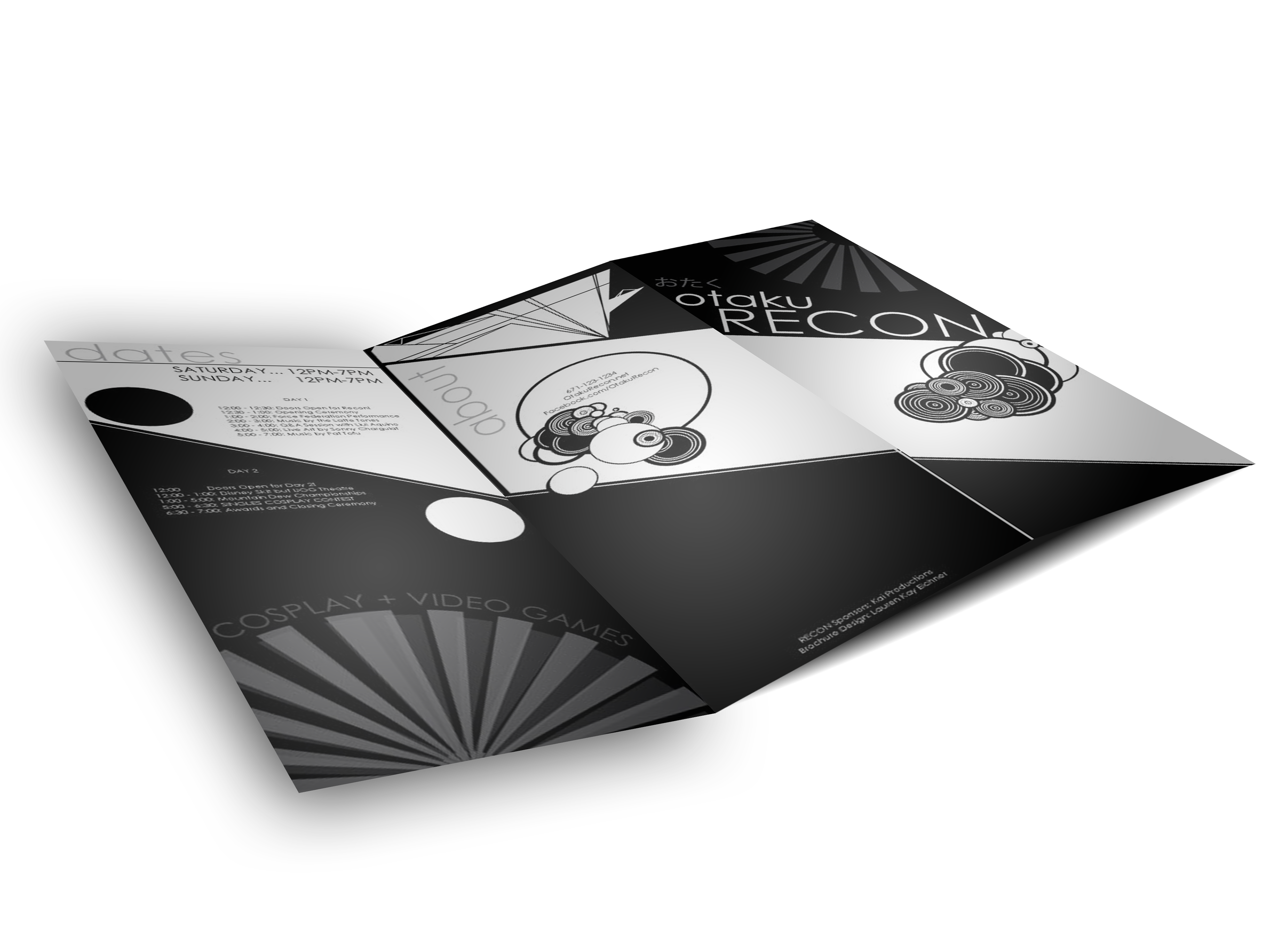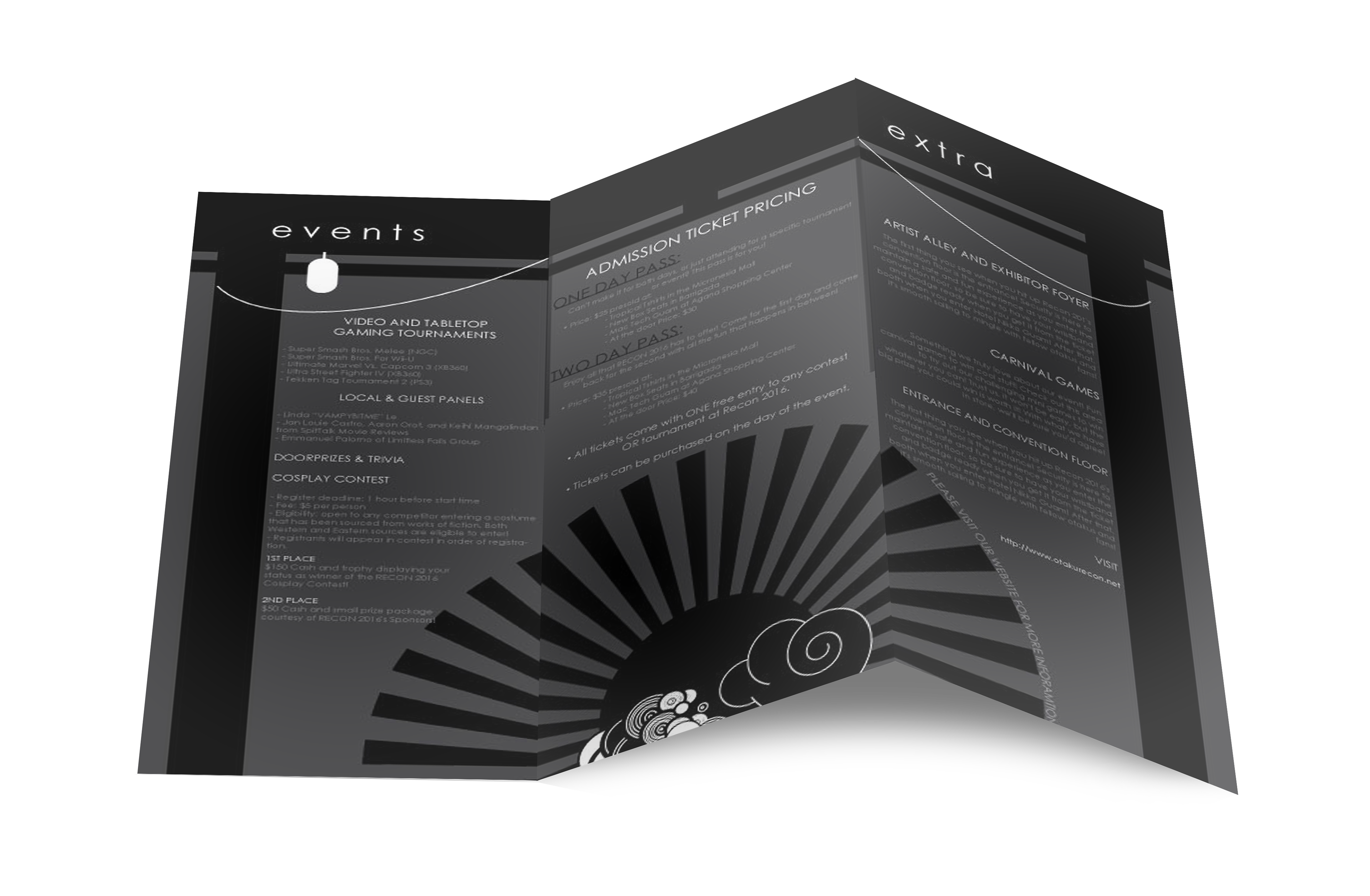 CREDITS
All text used f
or this project was taken from Otaku Recon's website.
Tri-Fold mock-up templates courtesy of Rubayath R.